Skip to main content
Sarah Nolan
Director of Violin (London)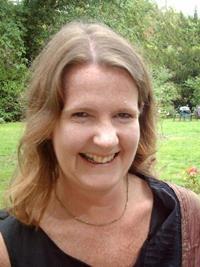 Sarah studied at The City University and Guildhall School of Music and Drama with Mark Knight, completing an MA in Music Education at London University. She was a member of the East Sussex String Quartet giving recitals through-out the South east and has performed with the Corelli Ensemble since it's inception, recording two CD's of Baroque music.
Her love of teaching the violin was a result of training to become a Suzuki teacher which took her to Japan and the privilege of studying with Dr Suzuki. From then Sarah continued teaching in Lewes and further afield.
Sarah has taught on numerous Suzuki Summer schools and workshops, London, Edinburgh, Glasgow, Bryanston, Culford, Cello fest, the Book 1 Bonanza. Her passion for chamber music continues, coordinating and coaching on Junior Musicworks with Robert Max and Catherine Manson.
Her pupils have performed in many prestigious venues and have been on tours shared with pupils of friend and fellow Suzuki teacher, Sue Thomas. These tours featured wonderful music making and also walking in the Scottish Highlands.
Many of Sarah's former pupils are now playing professionally in orchestras and studying at the main Conservatoires. However most importantly they have hopefully developed a love for their instrument and had theirs and their families' lives enriched by their involvement with the Suzuki method.