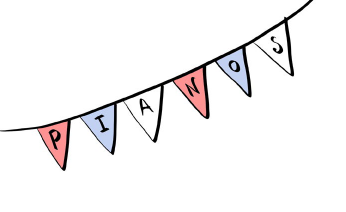 The BSMA invites you to audition to play in the exceptional Suzuki Gala celebration concert at the Royal Albert Hall on Easter Day, Sunday 9th April 2023.
Pianists will participate in Group Keyboard performances, accompanied by a professional string ensemble, with arrangements composed for this concert by Timothy Murray.
This concert is a unique showcase event and will require children to play at an exceptional level with very little rehearsal on the day before, Saturday 8th April 2023.
As most piano students will not have had much multi-piano ensemble experience, we ask that teachers only select students who they know will be very well prepared already and will be able to play the set pieces at concert level and CD speed. Ideally, children should be a book ahead of the piece for which they are applying.
All pieces should be played at the speed of the official recording (New International Edition, performed by Seizo Azuma). Children who are selected must practise with the ensemble practice recording - a link will be made available to you.
There will also be an opportunity for piano students who are currently in Books 2 and 3 to take part in the Playtogethers.
HOW TO AUDITION AND APPLY

Teachers or parents should make a video, recording the piece for which the child is applying, and upload it to YouTube (see instructions below).
From 12th September 2022, you will be able to apply online for a place in the concert. You will need to complete your information and upload your YouTube clip.
Auditions will close on 21 October 2022.
Students will be informed in early November if they have been successful in
the audition process. At that point, parents will be able to complete a formal registration document for the BSMA, purchase tickets and pay the registration fee.
PIANOS: Recording and Submitting your Audition Video
1. Record your Audition
• Please ask your child to introduce their name and piece
• Make sure they are in frame and in focus
• Check the sound is clear and not distorted
• Review the footage before you send it in. It cannot be edited later
• Do not edit the video or make any post-production adjustments in any way
2. Upload to YouTube
• When your audition video is ready to submit, log into your Google account (If you do not have one, simply go to www.google.co.uk to set one up.
• Open the Google Apps menu, and click on the YouTube logo
• If you are uploading more than one piece, please make sure they are in the same clip. YouTube provides a simple video editor that will allow you to do combine them.
• Click 'Upload' and fill out the following fields:
Title: Student name, age and teacher
Description: Title(s) of the piece you're auditioning for
Tapes: Leave blank
Privacy: Make sure you change it from the default PUBLIC to UNLISTED (so that no-one except the panel will be able to see the video)
Please make sure all these guidelines are followed. We have no control over the YouTube upload process.
3. Apply Online
Online applications will be open from 12th September 2022.
Complete the online application form, adding your YouTube URL when prompted. Applications close on 21st October 2022.