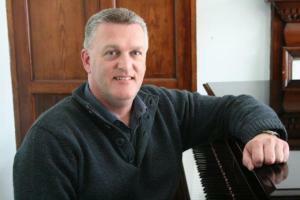 Grant Mead has been a Suzuki piano teacher since 1981 and is the Director of Piano for the European Suzuki Association and British Suzuki Music Association. He is a graduate and former lecturer of the Sydney Conservatorium of Music and in 1990 he moved to Paris to study with the renowned French concert pianist Cécile Ousset.
Since moving to London in 1992 Grant has established a large Suzuki studio with students awarded music scholarships and entry to many of Britain's foremost schools and music colleges. He is the founder and director of the British Suzuki Graduation system, National Children's Workshop, National Teacher training course and from 1998-2008 he was a lecturer in piano at Roehampton University.
Grant has performed throughout Australia and Britain, broadcast on national television and radio in Australia and been the guest teacher at national and international Suzuki conferences, workshops, summer schools and teacher training courses.
In 2013, Grant was honoured to be invited to teach on the faculty of the 16th World Suzuki Conference in Matsumoto, Japan.