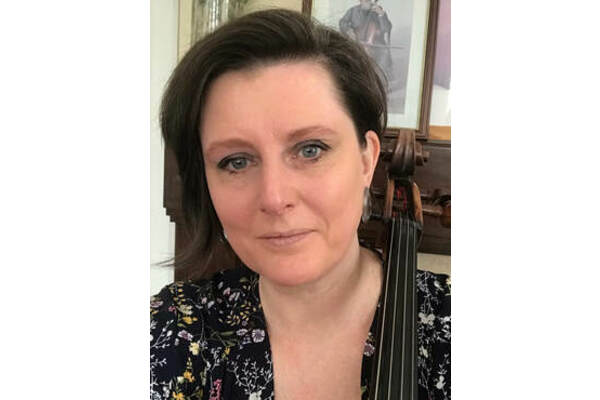 Ellen Martin lives in Ayr, Scotland with her family where she has a thriving Suzuki practice.
She is employed by the RSAMD as part of the Musicworks project at venues around Scotland.
Ellen also works for North Ayrshire council as a cello instructor visiting primary and secondary schools.
Since relocating to Ayr four years ago she has developed her own unique pre-school music classes which she delivers to toddlers throughout Ayrshire.
She is a founding member of the recently formed Ayr Camerata.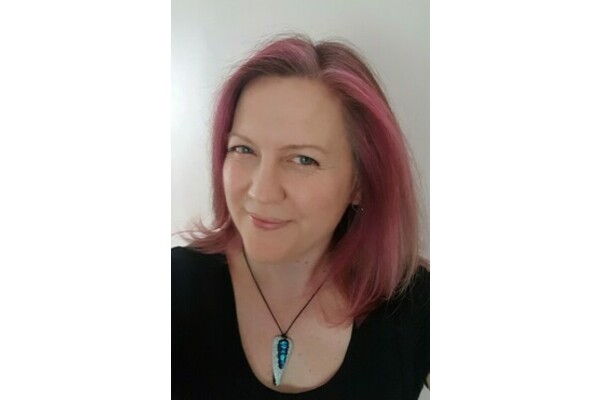 Tessa Oakley began the cello aged 5 as a Suzuki student in London, studying with Alison McNaught and Carey Beth Hockett. In 2001, she returned to the Suzuki family as a teacher.
She has a thriving teaching studio in London and collaborates with many other teachers in the London Suzuki Group for concerts and events. She is director and co-founder of Cellofest, an international summer school for Suzuki cellists and their families which also offers professional development and enrichment opportunities for teachers.
Tessa is dedicated to lifelong learning and to sharing her passion for teaching. In 2016 she was appointed Director of Cello at the British Suzuki Music Association, organising and delivering the national teacher training programme for Suzuki cello. She is also chair of the cello committee for the European Suzuki Association.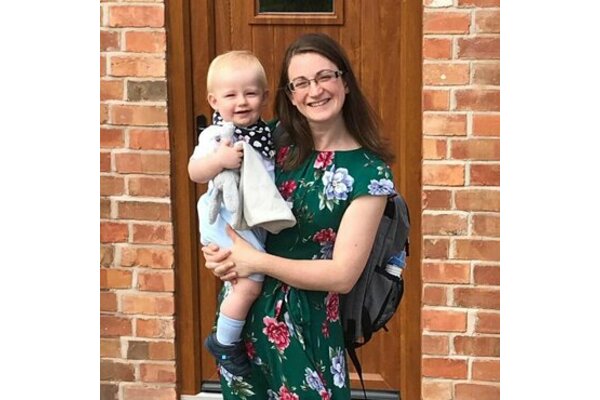 Laura Wingrove is a trained Suzuki cello teacher, and Suzuki Early Childhood teacher. She holds a Masters degree in music from the University of York.
Laura has over 10 years experience working with students of all ages, in a variety of settings. She is passionate about music education for all, and the wider benefits that learning through the Suzuki method can bring. She currently has a thriving cello studio of over 25 students.
Laura plays regularly with the York Guildhall Orchestra.
Nicola Shorland was lucky enough to start learning the flute with a Suzuki Teacher: Susie Alington. Through this supportive Method she passed her grade 8 with distinction before going to study at Birmingham Conservatoire Junior Department, then onto the Guildhall School of Music & Drama in London. Nicola is first and foremost a musician, and she would like to inspire children to practise with dedication then share their music with others in expressive performances. She is now a Graduate Teacher of the Suzuki Method and in 2017 travelled to Japan to study with Toshio Takahashi, creator of the Suzuki Flute Method.
In 2004 she won the Gloucestershire Young Musician Competition and performed at the Cheltenham International Festival of Music. Recent orchestral performances are as diverse as Bartok's concerto for Orchestra and ABBA hits. She has travelled across the world with her flute, performing on the top of mountains in Banff, Canada and at the edge of the bay in Mumbai.
A proud moment - The Daffodil Suzuki Flute School have recently completed a sponsored practise to raise funds for The Little Princess Trust - we all made fabulous flute progress and celebrated raising around £1800 with stickers and chocolate. My hair is now short too...
Sue Bird has an incredible reputation for teaching across the global Suzuki community. Her ability to draw out the very best from every student means that she is always in demand to deliver her skills from her home in South Wales to destinations much further afield. Her passion for music and her strive for perfection means that she has recruited some truly outstanding musicians to work alongside her at Gregynog.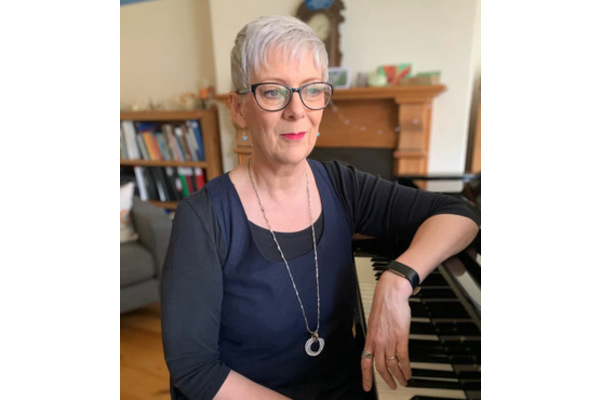 Sue Finn runs a thriving Suzuki studio in East Yorkshire and is part of the East Riding Suzuki Piano Group. She has taught all levels including masterclasses and lectured across the United Kingdom in a range of Suzuki events, including the National Children's Workshop, The York Suzuki Piano Workshop and the Early Stages Workshop. She has been involved in teacher training and support both in London and in Yorkshire.
Sue enjoys performing both as a solo artist and as part of a keyboard ensemble, including four hand piano music, multi piano works and even works for twelve hands. She is a choir MD and believes that singing is a vital aspect of musicianship for all instruments. Sue has over thirty years of teaching experience, the last fourteen as a Suzuki teacher.
Caroline Fraser is from Scotland. She graduated from Edinburgh University with a Bachelor of Music degree and studied at the Royal Academy of Music in London, obtaining the diplomas L.R.A.M. (piano) and A.R.C.M. (violin). She obtained a Masters of Music degree with Kodaly emphasis from Holy Names University (HNU) in California. From 1992 until 1999 she was lecturer in music theory at HNU, where she continues to direct the Summer Suzuki Piano Teacher Training Institute. Caroline is an ESA and SAA teacher trainer. She is a founding member of the Suzuki Association of Peru which has become a centre for teacher training in Latin America. She has given teacher training courses all over Latin America and the USA, in Canada, Europe, Asia and Australia. She is passionate about promoting a natural approach to learning and to teaching music reading and theory.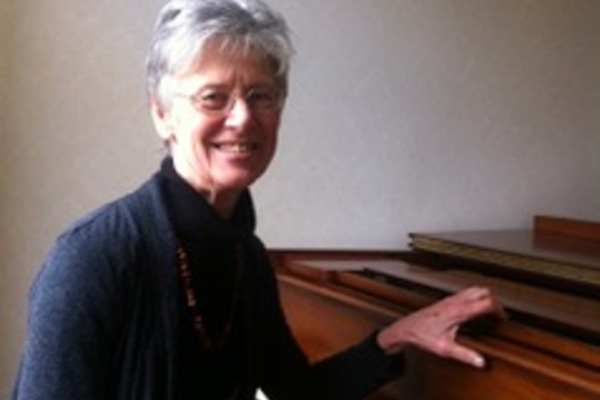 Caroline Gowers has been a Suzuki piano teacher for many years and has a thriving practice in South London.
She spent three months at the Talent Education Institute in Matsumoto in 1986, and in 1988 she became a teacher trainer. She has been involved with teacher training, and examining, ever since.
Over the years Caroline has taught in workshops in many European and Scandinavian countries and also in North America.
Mary McCarthy "Everywhere I go in the world, as a teacher and performer, the greatest desire of many of those I meet is to hear and learn more about my own piano interpretations of the traditional music of Scotland and Ireland."
Mary's approach to piano performance and teaching is rooted in her background in Irish Traditional music and in her continued involvement with musicians in this field in Ireland and Scotland.
Mary studied with Dr Suzuki in Japan, having been awarded a scholarship by the British Suzuki Institute. She is piano tutor for the Scottish Music Degree Course at the Royal Scottish Academy of Music and Drama in Glasgow, in addition to her Suzuki based piano teaching in Edinburgh.
Mary has given recitals in Sri Lanka, Norway, the Caribbean, the USA, and Brazil as well as in the UK and in Ireland. She performs regularly (piano and accordion) with the saxophonist Richard Ingham.
Graham Rix has had a longstanding commitment to music education and its developmental role in the maturing individual. He has been teaching Suzuki piano for over fifteen years and trained with the British Suzuki Music Association. He has taught extensively on many workshops in the UK and throughout Europe.
Graham was a member of Pianocircus for five years (a six piano contemporary music ensemble). He has also worked for many years with The Irene Taylor Trust (music in prisons), Create (Arts) Ltd and Lost Chord, as a workshop leader. This involved facilitating music making and composition with inmates in prisons, people with dementia, and others whose lives are challenging or compromised in some way.
In 2015 and 2016 Graham won second and first prize respectively, in the European Piano Teachers Association (UK) composition competition with "Danza" and "A Sad Simple Sarabande" (from 3 Spanish Dances for Piano Duet) and in 2012 Graham was a finalist in the Open Piano Competition. As well as his commitment to music, the collected works of C.G. Jung are a lifelong interest for Graham.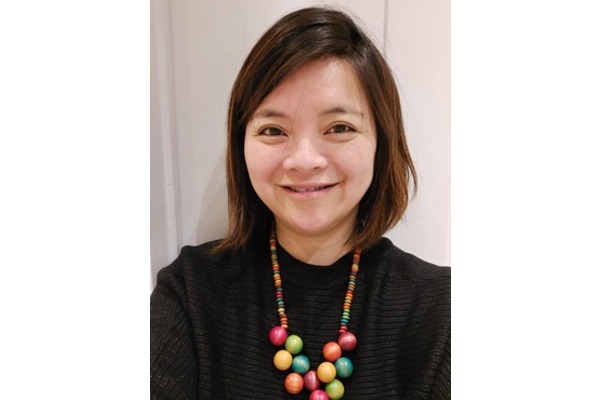 Originally from Taiwan, Shih-Ching Wei-Prichard is a London based Suzuki piano teacher. She trained with Taiwanese and Austrian pianist Christiana Lin and Grant Mead. She holds BA in Music Education from National Taipei University and MA in Community Music from University of York, UK.
Since 2007, she has been running a successful and friendly piano studio in Southwest London. She has been invited to teach in Suzuki workshops include BSMA National Suzuki Workshops, LSG Branyston Summer School and Temple Dinsley.
Shih-Ching is an active member of London Suzuki Group teacher committee. She has directed many of LSG's annual piano concerts, Performance Platform concerts and Early Stages and Advanced Stages piano workshops. She is also a member of BSMA event committee.
Shih-Ching trained as a primary school music teacher in Taiwan. She has a variety of music management experience such as an Education Officer at the Asian Music Circuit, producer in Philharmonic Radio Taipei and a Marketing officer Contemporary Chinese Opera. All this experience makes her a well round Suzuki piano teacher.
She enjoys working with young children particularly. Apart from Suzuki piano teaching, Shih-Ching also has level 1 Suzuki Early Childhood Education and ran her own Mandarin melody group for young children.
Wei Yee is British born Chinese and lives in London. She was attracted to many career possibilities, but music has always been her passion. The Suzuki method of teaching created a pathway for her to share her love of music with a wider audience. She studied at the Royal Northern College of Music and has been teaching Suzuki Piano and Suzuki Violin at her practice in Fulham for two decades. Wei Yee has also taught at Suzuki workshops at the LSG International Summer School at Bryanston, Jillian Leddra's Sforzando, Ingestre Hall (Staffordshire), and Princess Helena College (Herts).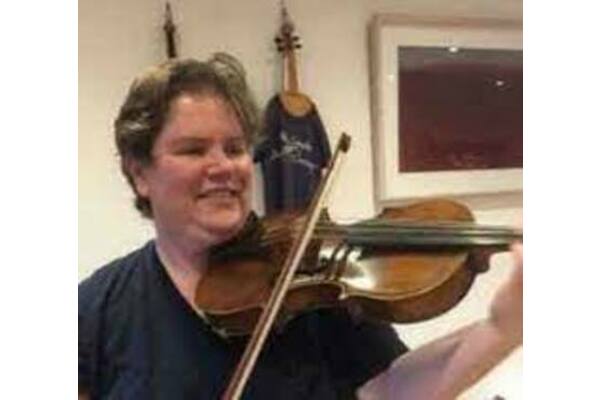 Hannah Biss is a violin and viola teacher specialising in the Suzuki method. Having completed a two-year specialist string-teaching PGCE at the Manchester Royal Northern College of Music in 1998 – which also gave her invaluable training and experience in Dalcroze and Kodaly teaching — Hannah completed the five-year Suzuki training in 2004. Since then, she has built her private teaching practice around Barnet, where she is based. Hannah enjoys teaching and coaching orchestras at both The Hall and Westminster School. She is currently Chair of the Trustees for the British Suzuki Institute.
Guillem Calvo became a freelance musician after completing his degree at the Royal College of Music with Yossi Zivoni and masters with Shmuel Ashkenazy in Lübeck (Germany). His main passion is chamber music alongside his Suzuki teaching and has been part of many different groups including the Quartet Albéniz as well as orchestras like the Scottish Chamber Orchestra the London Symphony Orchestra with whom he has debuted as soloist in November 2007.

Inspired by his wonderful Suzuki teacher from Barcelona, he started teaching with the Suzuki Method in 2005, both privately and at Southbank International School (London). He has been invited to many workshops around Europe, including Belgium, Spain and the United Kingdom like the National Children's Workshop in London and the Bellaterra Workshop in Barcelona.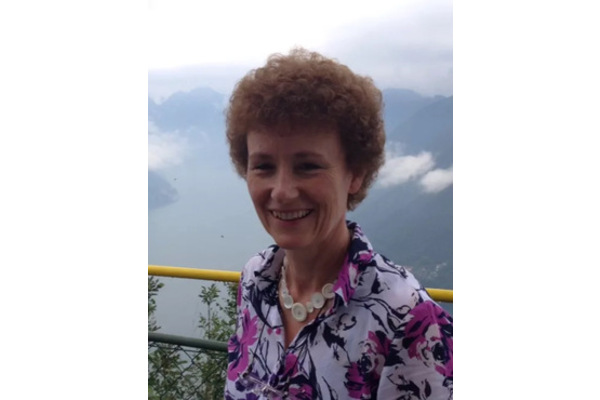 Heather Clemson studied Viola and French Horn at the Royal Academy of Music and following a year's teaching qualification got a job in Birmingham where she taught Suzuki Method in city schools for many years.
Heather started studying to be a Suzuki teacher in London with the British Suzuki Institute shortly after starting her job in Birmingham with the music service - having completed the Suzuki teacher training course she was awarded a scholarship and travelled to Japan to study with Dr Suzuki for three months.
Back in Birmingham she taught in city schools for many years -becoming an Advanced Skills Teacher and then Head of Ensembles. For five years she managed staff and ran events for seventy groups including area (non auditioned) and central ensembles (auditioned). Heather was then fortunate enough to become Deputy Head of the Music Service in Birmingham (Services for Education) for three years.
Following ten years as a Suzuki teacher Heather was then appointed a Teacher Trainer and has for many years directed the British Suzuki Music Association Violin Teacher Training course in the Midlands and travels widely in UK and Europe to teach, lecture, examine and to run courses and workshops.
Heather has now retired from the music service and teaches pupils at home and and loves every aspect of being a Suzuki teacher and teacher trainer and hopes she can pass on the happiness and pleasure that music and teaching gives her every day……
Kate Conway is a Suzuki violin teacher based in East London, and founder-director of Suzuki Hub, the UK's only dedicated Suzuki centre. Suzuki Hub has almost 200 students on violin, viola, cello and flute. You can find out more here. Kate is also director of the Suzuki in Schools Initiative in London, running Suzuki programmes in twelve primary schools. She teaches on various workshops and summer courses and also performs with her Classical band three4, as well as performing as a soloist and with various chamber groups and orchestras in and around London. She grew up learning Suzuki and is delighted to be providing the next generation with the amazing experiences that learning in this way can offer.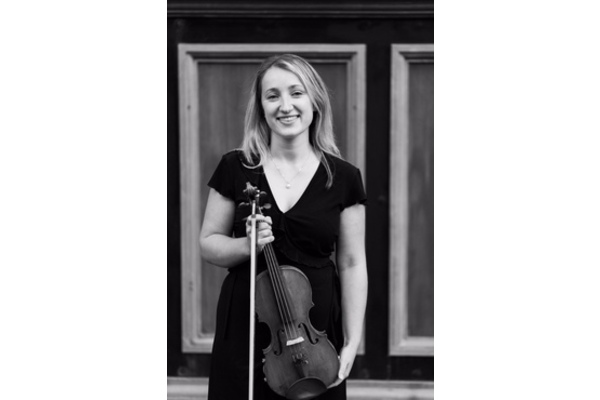 Shuna Dickens is a former Suzuki student and began playing the violin at the age of 3, studying with her mum, Mysie Ferguson. She has fond memories of attending Suzuki workshops and concerts all over the UK. She was a founder member of the National Children's Orchestra of Scotland and went on to play with both the National Youth Orchestra of Scotland and Camerata Scotland. She went on to study at the Royal Northern a College of Music attaining her undergraduate degree under Maciej Rakowski and postgraduate with Malcolm Layfield.

Shuna then moved to London to embark on a busy career as a freelance player where she performed extensively in orchestras and string quartets. She was appointed as leader of the Docklands Sinfonia where she performed several times at a Buckingham Palace, live on radio 3 and at the Royal Albert Hall. It was during this time that Shuna began training to be a Suzuki teacher. Shuna is now a fully qualified level 5 Suzuki teacher and has taught at workshops throughout the UK and Ireland.
Shuna has recently trained to be a Suzuki Early Childhood Education teacher and is really enjoying seeing the babies engage with and learn through music. She lives and teaches in Edinburgh and has recently also embarked on her journey as a Suzuki teacher/mother by teaching her daughter, Isla, the violin... baby Flora will follow suit in due course! It is fascinating to see all 3 sides of the Suzuki triangle!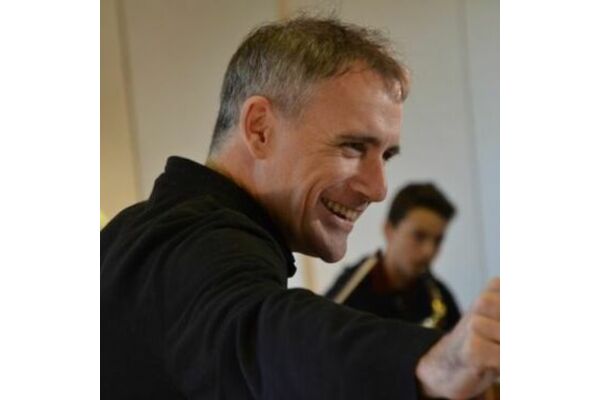 Juan Drown studied at Cambridge University, and completed his training at the Moscow Conservatoire and the Guildhall School of Music in London. Juan gives regular viola recitals and chamber music concerts in the London area, and has performed as soloist and chamber musician across the UK, in France, Romania, Spain, and in his homeland, the Isle of Man.
Juan is a fully qualified Suzuki teacher on both violin and viola. He heads the renowned St Albans Suzuki Group, and is in high demand as a tutor of both violin and viola in major workshops across Britain and Europe. He is Lead Teacher for Strings in West Hertfordshire, UK.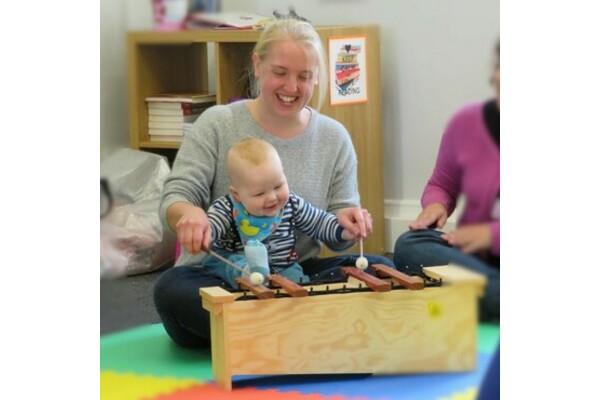 Mae Eastwood grew up with the Suzuki Method alongside her two sisters, learning violin and viola in Birmingham before going on to study Creative Music Technology at the University of Huddersfield. After joining the BSMA Midlands Violin Teacher Training course in 2015, Mae joined forces with Sarah Eastwood to create the Bearwood Suzuki Group, nurturing a fantastic community of Suzuki families through violin lessons and Suzuki Early Childhood Education in Birmingham and Sandwell. The Bearwood Suzuki Group plays an active part in the wider Suzuki world and has hosted playtogethers, regional teacher gatherings, parent talks, joint concerts, one-day workshops, fundraising events, ESA SECE teacher training, and the Midlands Suzuki International Summer Workshop! Mae graduated from the BSMA Midlands Violin Teacher Training course in July 2021 and looks forward to many future opportunities, collaborating with colleagues to bring joy and value to the Suzuki community.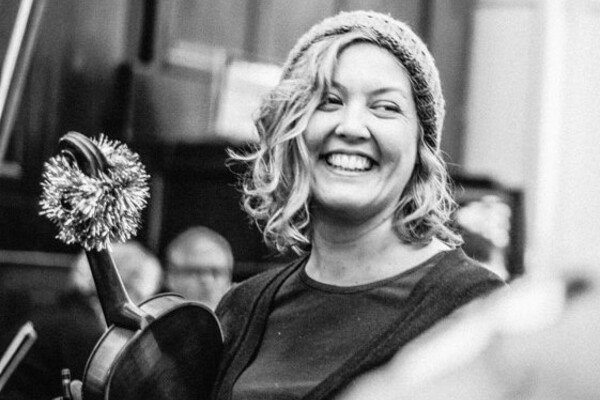 Sarah Eastwood has been teaching Suzuki violin in Bearwood and Birmingham for more than 10 years, and viola and Suzuki Early Childhood Education since 2017. When she was joined by her sister, Mae, everything became much better organised and together they formed the Bearwood Suzuki Group.
Sarah feels lucky to have had many fantastic opportunities to teach on workshops around the UK and abroad and is very much looking forward to seeing you all at her first workshop in Ayr with baby Alfie.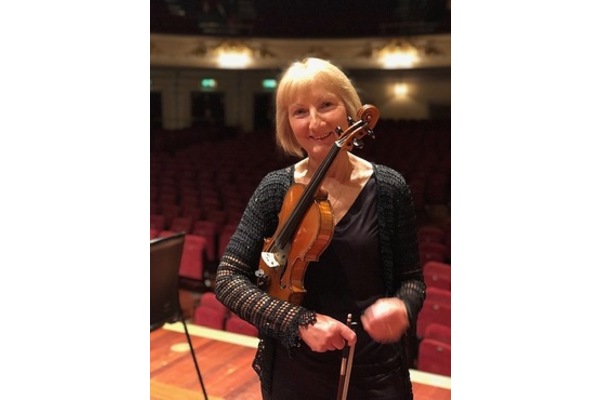 Mysie Ferguson graduated from the Royal Scottish academy of Music & Drama and embarked on her professional career as a violist with the Academy of the BBC. After gaining much valuable experience and working with many eminent conductors, she left to take up a position which she was to hold for 14 years with the BBC Scottish Symphony Orchestra. As violist with this orchestra she took part in numerous recordings for both radio and TV and undertook many foreign tours including concert tours to Hong Kong, Poland and the USA and Canada as well as regular appearances at the London Promenade series.
Since 2012 Mysie has been director of the Suzuki Viola Teacher Training programme in Madrid. She has also run viola conversion courses in Ireland, England; Iceland and Spain and is in demand as teacher; teacher trainer and examiner all across Europe. In 2013 she was very honoured to teach at the 14th Suzuki World Convention in Matsumoto, Japan.
Mysie continues to run her own private teaching practice in Edinburgh where she teaches both violin and viola players of all ages. She is also the mother of two Suzuki taught children and now grandmother of one.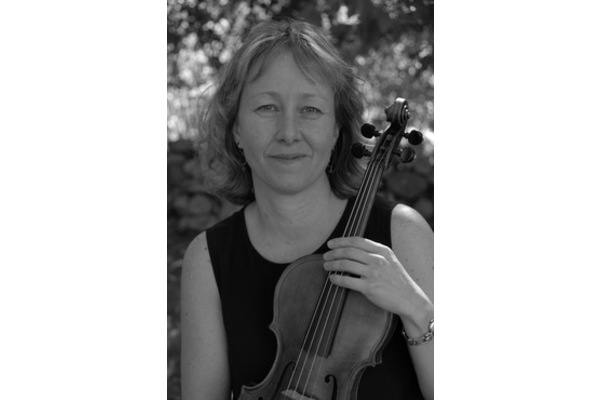 Cate Howard undergraduate studies at the New School of Music, Philadelphia, completing her degree program at the University of Witwatersrand, Johannesburg, South Africa, LMus Violin Performance and Pedagogy; LMus Performance Diploma Trinity College, London. Graduate studies with Jascha Brodsky in Philadelphia, and Igor Ozim in Cologne Germany. SAA registered violin teacher levels 1-10, 15 supplementary trainings; ESA level 5 teacher.
Specialising in violin and viola, Cate has been an active orchestral and chamber music performer, teacher and Suzuki clinician in South Africa, US, Germany, Tanzania, and Scotland. Director of the String Arts School of Concord for 17 years; faculty of the New England Conservatory Preparatory School in Boston 2001-2012. In November 2008 Cate published her first book How the Violin Plays the Violinist. 2010 recipient of the Massachusetts American String Teachers Association "studio teacher of the year". Currently director of Galloway Violin Studio in southwestern Scotland; violin/viola teaching staff at Wellington School, Ayr; Specialist External Assessor RCS Glasgow.
James Hutchins lives in Silver Spring, Maryland, with his wonderful and gorgeous wife and his fabulous and entertaining son. He grew up in the Suzuki Method, has been a Suzuki teacher for over 25 years and is a proud Suzuki dad. James is a registered teacher trainer who has taught at workshops, institutes and classes around the world, including South Korea, Iceland, Peru, Lithuania, Singapore, Malaysia, Australia, Belize, Bermuda, the Bahamas and throughout the States. He also teaches Suzuki pedagogy at East Carolina University. In 2018, James was a guest Clinician at the 67th Suzuki Method Summer School in Matsumoto, Japan. His studio has performed for former Secretary of State and First Lady Hillary Clinton at the White House, at the National Zoo, the U.S. Capitol, the Maryland State Capitol, the Lincoln Memorial, the National Aquarium and on the Millennium Stage and with the National Symphony at The Kennedy Centre. They have also played the National Anthem for the Baltimore Orioles, Washington Wizards and Nationals. James also had the honour of performing for Dr. and Mrs. Suzuki at their home in Japan.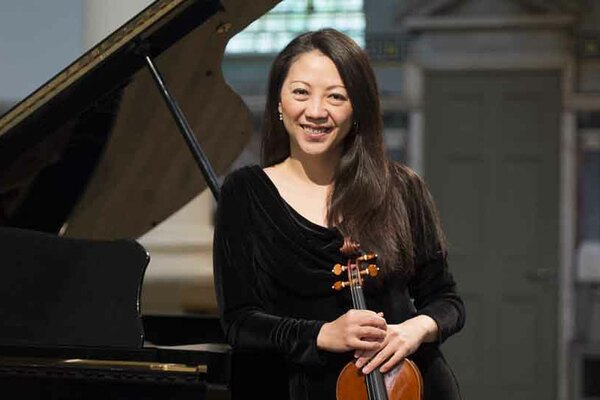 Mona Kodama graduated from the Kunitachi Music High School in Tokyo, and the Guildhall School of Music in London. She has studied with Akiko Suwa in Japan, Yfrah Neaman and Mark Knight in London, and Joey Corpus in New York.
Mona has a thriving Suzuki practice in North London. She is a regular tutor at major workshops in Britain and Europe, and is professor of violin and viola at the Junior Guildhall School of Music in London.
Mona is violinist of the Marmara Piano trio and of Inseime Ensemble, and co-leads the Keld Ensemble in London. She has given concerto performances with several British orchestras, and frequently performs as soloist and chamber musician in Japan and in many other European countries.
With all the travelling, teaching and playing, there is little time for Mona to do anything else, but like most Japanese she loves to relax in the hot springs!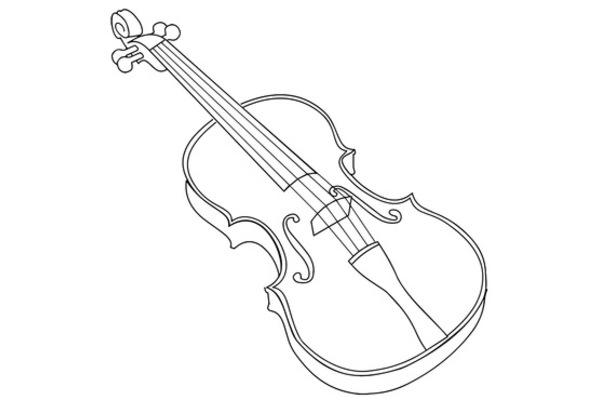 Marian Lloyd - Level 3 teacher.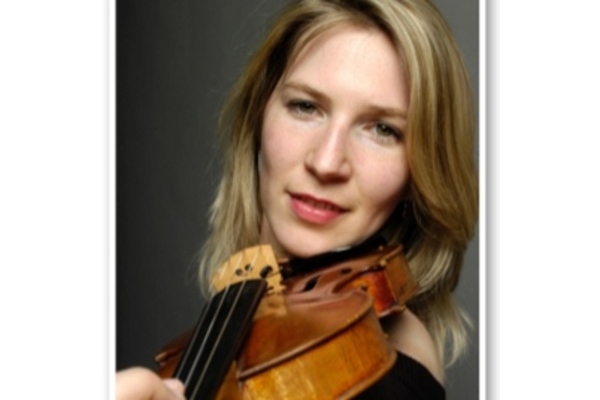 Karina MacAlpine studied violin at Trinity College of Music with Hu Kun and Eszter Boda Katona. She became a Suzuki Teacher in 2000 and has a studio of pupils from Twinklers to diploma level in South-East London.
In 2020 Karina became an ESA Teacher Trainer and so far is thoroughly enjoying the new dimension that training the future teachers has brought to her experience of the Suzuki Method.
Since 1998 Karina has been a member of the Blond String quartet. The quartet have performed on cruise ships as well as palaces, castles and prestigious hotels. They have played to Royalty and Presidents in both the UK and abroad and very much enjoy working together.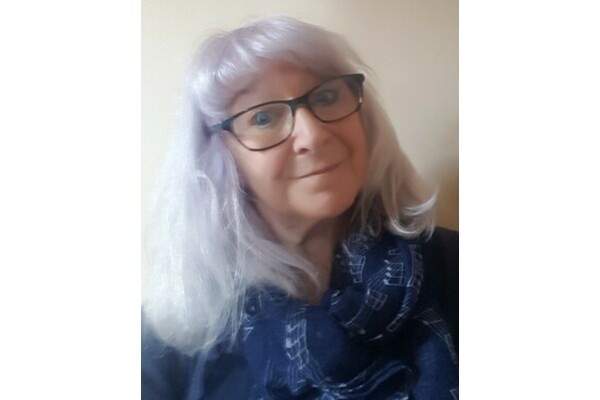 Anne Morrison learned to play the violin at school and holds a degree in Pure Science from Glasgow University. She played much traditional Scottish and Irish folk music while at school, university and beyond. Her life led her to Nigeria for 10 years where she played any kind of music, with many different people, playing many different instruments.
Since moving back to Scotland serendipity led to a conversation with a good friend and Suzuki violin teacher, who's encouragement led her to apply to the very first Scottish based Suzuki Teacher Training Course, organised by Mysie Ferguson.
This enriched and changed Anne's life!
Thereafter she developed her own Suzuki Violin Group in Edinburgh which continues to this day; they usually hold regular group classes and concerts. She has been involved with organising and teaching at The Edinburgh Suzuki Workshops. They regularly had 200 plus attending; students and their families' from overseas, as well as from all the UK nations.
Anne has joined the faculty at Suzuki string workshops in Scotland, England and Italy.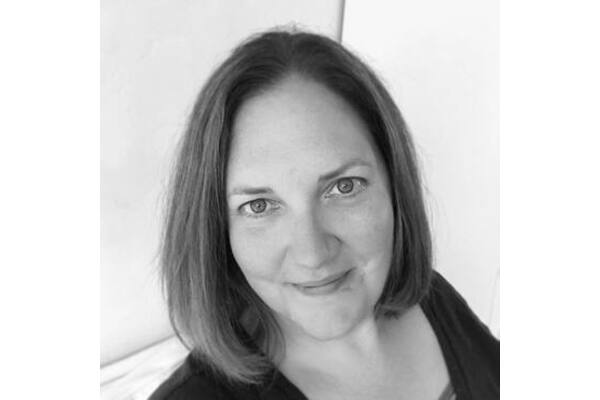 Canada native Margaret Parkin began her musical studies as a Suzuki violin student with Richard Lawrence at the age of 4. She holds a Bachelor of Music degree in Violin Performance from Queen's University (Canada) and a Master of Music degree in Choral Conducting from McGill University where she studied under the direction of Iwan Edwards. She is a graduate of the British Suzuki Music Association and a ESA Violin Teacher Trainer.
Margaret is the director of the Oxford Suzuki String Group where she maintains a private studio of violin and viola students. She has previously served as director of the Exeter Suzuki String Group, as a member of faculty at the Suzuki String School of Guelph, and director of the Guelph Youth Music Centre String Orchestras. She is a regular guest clinician and conductor at workshops and institutes in Canada, the UK, and Europe. Her most rewarding and challenging role is that of Suzuki parent to her inquisitive teenage son.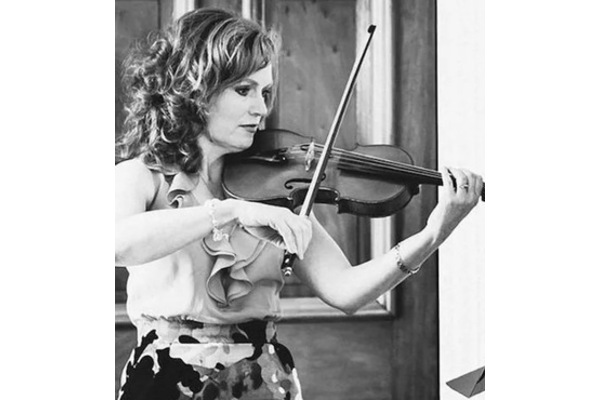 Maureen Quinn's Suzuki journey began when she was a Suzuki parent to her son Jamie, who attended lessons with Sheena Coia in Glasgow. Inspired by the method she started her teacher training in 2007 with Mysie Ferguson in Edinburgh and has completed four levels of training. She now has a thriving studio in Clydebank .
Maureen completed Suzuki Early Childhood training in Switzerland in 2017 .
Together with her partner teacher Elaine Wilson, she has started Suzuki Early Childhood Education (SECE) classes in Glasgow's south side. She is thoroughly enjoying introducing the Suzuki concepts to the youngest members of our Suzuki community through movement and song !
Maureen started playing violin at the age of 7 and enjoyed many years playing in the West Dunbartonshire Schools orchestra. She completed a BSc Physiotherapy in1986 and worked in the NHS until 2012. Her training in this area supports her teaching with special regard to encouraging the good movement patterns necessary for playing the violin.
She has played in the Glasgow Orchestral Society since age 17 and is one of its longest serving members.
She has just recently taken on the mantle of Scottish Convenor for the BSMA and will be joining other teachers in London in June 2018 as part of this role.
Maureen was honoured to be asked to compere the 2017 Scottish Graduation, which she has supported since its instigation in 2013.
Maureen considers herself a very curious life long learner, is an avid participant in the global online Suzuki community and continues to share the wealth of inspiration which comes her way from this community.
Clare Raybould studied violin at the Royal Academy of Music and has been teaching the violin for over 20 years. After being introduced to the Suzuki method in 2007 she began training, completing Level 5 in 2012. Clare has taught for a number of London schools including Thomas' London Day Schools where she was Head of Strings and Hill House International Junior School. International Suzuki teaching includes Bryanston International Summer School and Cellofest International Summer School.
As a freelance violinist, Clare has performed with numerous orchestras including the Royal Philharmonic Orchestra, Philharmonia and Northern Sinfonia. She also works with string quartets and on pop, film and TV sessions.
Originally from Cork, Ireland, Elaine Wilson started her Suzuki violin journey at the age of 4 with Patricia Kelleher. She continued her violin studies and obtained a BMus 1st-Hons in 2007 from the Royal Scottish Academy of Music and Drama, now the Royal Conservatoire of Scotland. She obtained her BSI (now BSMA) Level 1-4 Suzuki qualifications under the tutelage of Mysie Ferguson before completing her Level 5 ESA Diploma at the Royal Conservatoire Antwerp, under Veerle Van Gorp, Wilfred Van Gorp, Wim Meuris and Koen Rens.
Since 2017 Elaine has continued to train and qualify in Suzuki Viola and Suzuki Early Childhood Education (SECE).
Elaine has performed with professional orchestras across the UK and Ireland including the Royal Scottish National Orchestra and the Irish Baroque Orchestra.
Elaine maintains a private Suzuki studio in both Glasgow and Edinburgh and is regularly invited to teach across the UK, Ireland, and Europe. She co-founded and now directs the Glasgow Suzuki Workshop which is in its ninth year and incorporates Violin, Viola, Cello, Piano, and Chamber Music.