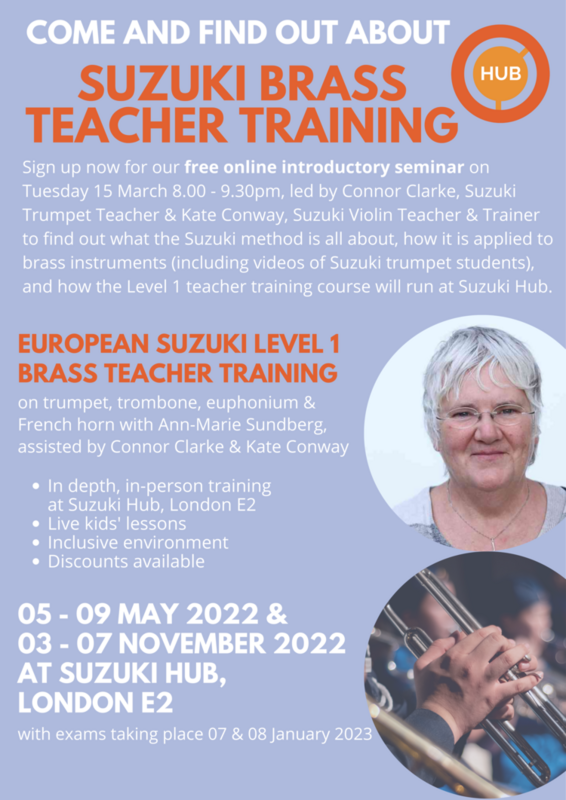 SUZUKI BRASS TEACHER TRAINING
Where? Suzuki Hub, London, E2 8LR
When? 05-09 May 2022 & 03-07 November 2022 with exams on 07/08 January 2023
Who for? Any professional brass player or teacher who wishes to learn how to use the Suzuki approach in their teaching.
How much? This course costs £1,800 including all audition fees, exam fees, and training fees. In line with our policies as a social enterprise we have a sliding scale of discounts available for trainees on a low income.
How? The course consists of 58 hours of training plus unlimited observation at Suzuki Hub. Part of the course will be observing and then discussing Suzuki brass teaching.
Want to explore your options for training?
Click here to find out when our next free Suzuki brass seminar will be held, where you can find out the answers to all your questions about Suzuki teacher training and Suzuki brass teaching.