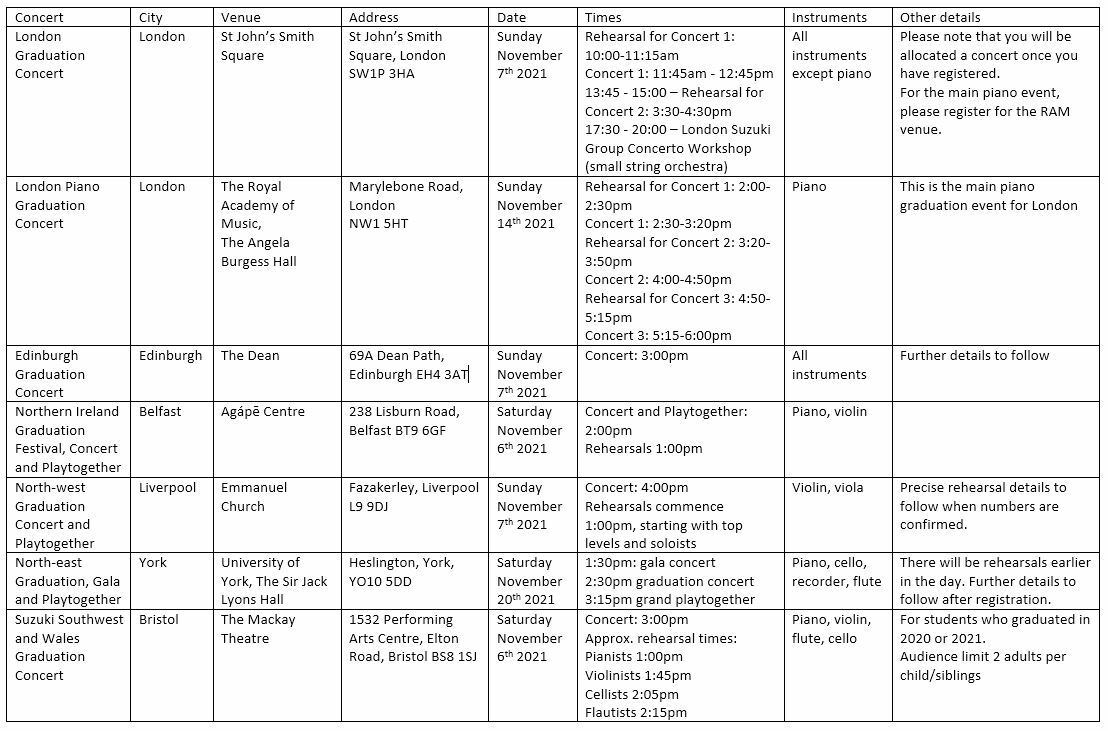 BSMA Graduation Concerts will be held across the UK - please see the image for the details as they are currently available.

All families with a graduating child have been emailed with booking information directly.
Booking is now closed - concert organisers will be in touch with all registered participants in due course.